The Top 50 Rap Songs of 2020
• 3 min read
And the best albums too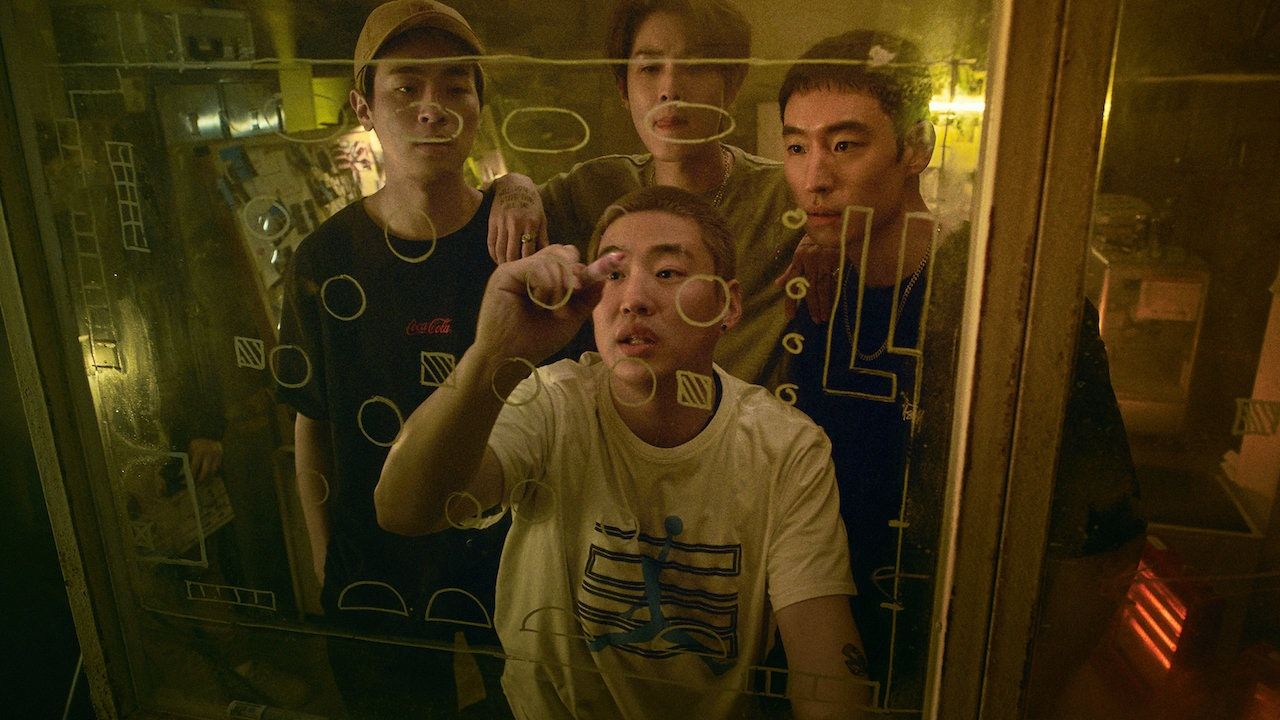 No need for another lengthy soliloquy on these times. Everyone knows that there's no corner of society that hasn't been forced wildly off course this year, including rap music. That doesn't mean, though, that this hasn't been a strong year in terms of releases. I've fought the temptation to binge on other lists in the hope of making my breakdown of the best rap songs of the last 12 months more fully rounded and canonical—these are simply the tracks I lived with through 2020. Take it as seriously as you want to take it. Or don't take it at all.
The top 25 is the unaltered ballot I submitted for Passion of the Weiss's forthcoming rap singles of the year feature—the greatest end of year list on the planet. Songs that land at 50-26 relax the singles-only rule a little to include some standout deep cuts. It's one song per artist excluding guest spots. There is a Spotify playlist that you can cop and there's also my top 20 Irish rap songs post, which features blurbs, and my top albums list (all genres) at the bottom of this page. I hope you enjoy these small, but not insignificant, mercies. Let's go.
The Top 50 Rap Songs of 2020
50. Lil Tjay: "Ice Cold"
49. Caleb Giles: "Diamonds"
48. Kipp Stone: "Cheap Sangria"
47. Pop Smoke: "Christopher Walking"
46. Cam'ron: "Losin' Weight 3"
45. Fat Nick: "PSA"
44. YG: "Out on Bail"
43. Flo Milli: "May I"
42. Jordan Adetunji: "Top Notch"
41. Boldy James & The Alchemist: "Surf & Turf" featuring Vince Staples
40. Duke Deuce: "Fat Mac"
39. Open Mike Eagle: "Death Parade"
38. Reggie: "My Accent"
37. Lil Keed: "Zaza" featuring Future
36. Your Old Droog: "Pravda" featuring Mach-Hommy, El-P & Tha God Fahim & Black Thought
35. Action Bronson: "Capoeira" featuring Yung Mehico
34. The Leonard Simpson Duo: "Friends"
33. King Von: "Took Her to the O"
32. Quelle Chris & Chris Keys: "Sudden Death"
31. Beat Boy: "My Turn, Pt. 2" featuring Fenix Flexin', White John, Master Kato & Rob Vicious
30. Chester Watson: "Life Wrote Itself"
29. BbyMutha: "Muthaleficent" featuring Swerzie
28. 03 Greedo & Ron-RonTheProducer: "Closer Pt. 2"
27. Nas: "Full Circle" featuring The Firm
26. Jay Electronica: "Ghost of Soulja Slim" featuring Jay-Z
25. Ty Dolla $ign: "Ego Death" featuring Kanye West, FKA Twigs & Skrillex
24. Jay Worthy: "Hate On Me"
23. Lil Durk: "3 Headed Goat" featuring Lil Baby & Polo G
22. Bad Boy Chiller Crew: "450"
21. Tkay Maidza: "Shook"
20. Westside Gunn: "Allah Sent Me" featuring Benny The Butcher & Conway The Machine
19. Young Dro: "Tik Tok"
18. Tha God Fahim: "Iron Fist"
17. Homeboy Sandman: "Trauma"
16. Key Glock: "Rich Blessed N Savage"
15. Problem: "Don't Be Mad at Me (Remix)" featuring Freddie Gibbs & Snoop Dogg
14. Lil Baby: "The Bigger Picture"
13. Conway The Machine: "Forever Droppin Tears" featuring El Camino
12. Paris – "Nobody Move"
11. YNW Melly: "Suicidal (Remix)" featuring Juice WRLD
10. Megan Thee Stallion: "Savage (Remix)" featuring Beyoncé
09. Kamaiyah & Capolow: "Oakland Nights" featuring Keek Da Sneak
08. Run the Jewels: "Ooh LA LA" featuring Greg Nice & DJ Premier
07. Ric Wilson & Terrace Martin: "Move Like This"
06. Chief Keef & Mike WiLL Made-It: "BANG BANG"
05. Drakeo The Ruler: "Out The Slums (Remix)" featuring Danny Brown & 03 Greedo
04. 21 Savage & Metro Boomin: "My Dawg"
03. Cardi B: "WAP" featuring Megan Thee Stallion
02. Shabazz Palaces: "Fast Learner" featuring Purple Tape Nate
01. Freddie Gibbs & The Alchemist: "Scottie Beam" featuring Rick Ross
…And the Top 30 Albums of 2020
30. Ailbhe Reddy: Personal History
29. Jessie Ware: What's Your Pleasure?
28. Bankroll Fresh: In Bank We Trust
27. King Krule: Man Alive!
26. Phoebe Bridgers: Punisher
25. Pillow Queens: In Waiting
24. Chester Watson: A Japanese Horror Movie
23. Kamaiyah: Got It Made
22. Key Glock: Yellow Tape / Son of a Gun [Collected]
21. Tha God Fahim: After Every Dark Day Comes Sunshine
20. Kean Kavanagh: Dog Person
19. 21 Savage / Metro Boomin: Savage Mode 2
18. The-Dream: SXTP4
17. Duval Timothy: Help
16. Thundercat: It Is What It Is
15. Aoife Nessa Frances: Land of No Junction
14. Open Mike Eagle: Anime, Trauma and Divorce
13. Shabazz Palaces: The Don of Diamond Dreams
12. Yves Tumor: Heaven To a Tortured Mind
11. Jay Electronica: A Written Testimony
10. Wendy Eisenberg: Auto
09. Westside Gunn: Pray For Paris
08. Dretti Franks: Five albums [Collected]
07. Freddie Gibbs / The Alchemist: Alfredo
06. Soccer Mommy: color theory
05. Childish Gambino: 3.15.20
04. Kassa Overall: I Think I'm Good / Shades of Flu: Healthy Remixes for an Ill Moment [Collected]
03. Run the Jewels: RTJ4
02. Kamaal Williams: Wu Hen
01. Teyana Taylor: The Album
Subscribe to DEAN MAGAZINE
Subscribe to the newsletter and unlock access to member-only content.