Give Teyana Taylor Her Damn Respect Too
• 6 min read
The Harlem Rose ruled 2020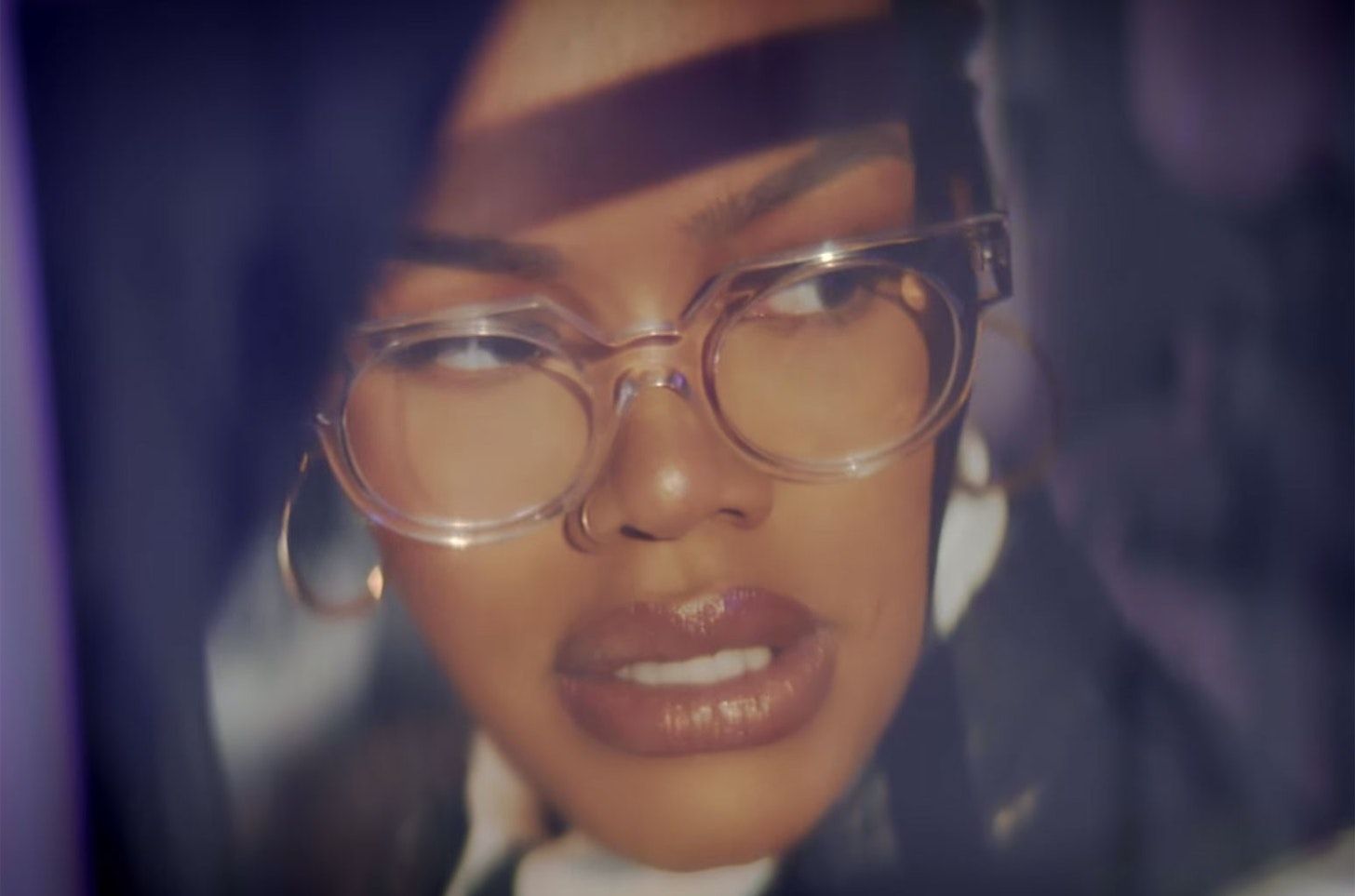 King James addressed the court brandishing a golden scythe. Clutching the NBA Finals MVP trophy, His Majesty stood for the fourth time at the pinnacle of his domain. The time was right for LeBron to clean out his closet, and so, standing in the centre of the Orlando Bubble as an NBA champion with the Los Angeles Lakers, he laid out his lengthy list of those in the institute deserving all due appreciation. "We just want our respect. Rob [Pelinka] wants his respect. Coach [Frank] Vogel wants his respect. Our organization wants their respect. Laker Nation wants their respect."
Truth be told, it was probably a veneer for LeBron to get to the final seven words on his speech: "And I want my damn respect too." The King was tired of those who would deny or denigrate his greatness. It's easy to imagine a similar sentiment building in the soul of Teyana Taylor, who has been doing heroic things without being granted the acknowledgement she merits.
I should be complaining that an artist who makes such effortlessly great music as Taylor is being taken for granted. Instead, I'm complaining that she's not taken enough period. For me, Taylor's The Album was the best record of 2020. But let's put to one side the quality of the music for a couple of minutes. Importantly, the project allowed Taylor to fully assert her artistry and agency after much misogynistic barriers and industry bullshit.
Taylor has suffered in the similar ways to a lot of women who exist in the male-dominated hip-hop realm. After a stint on Pharrell's now defunct Star Trak label that came to very little, she caught a break after meeting Kanye West during the Glow in the Dark Tour in 2008. Taylor ended up in Honolulu for the fabled My Beautiful Dark Twisted Fantasy sessions and, in 2012, she left Interscope to sign to West's G.O.O.D. Music.
Some very good work followed, but as one of the few women in the stable, Taylor fought to be respected in the same way as her male peers, mirroring what happened to Lil Kim and Foxy Brown as they tried to navigate their careers as women in male crews back in the 1990s. Both were firestorm emcees who flossed a sexualised swagger decades before Pitchfork named "WAP" song of the year, and both were branded mere dress-up dolls of the powerful men who opened some industry doors for them: for Lil Kim it was The Notorious B.I.G, and in the case of Foxy Brown, Jay-Z.
I was reminded of the pair when Cyhi the Prynce crashed off G.O.O.D. and decided to load his diss track "Elephant in the Room" with a sexist lyric aimed at Taylor for no good reason. And Taylor's previous album, the strong K.T.S.E., was kind of forgotten about as it was pushed to the very back of the queue during West's weekly Wyoming session releases in 2018. The record featured "A Rose in Harlem," one of the best songs of that year. "Been through more than a little bit," Taylor declared. "But I ain't calling no names out."
That Teyana teamed-up with Lauryn Hill on "We Got Love," from The Album, couldn't be more appropriate. Hill, I shouldn't have to tell you, has fought her own battles. Remember the lawsuits she faced from artists claiming they didn't get credit for their work on The Miseducation of Lauryn Hill? Whatever about the legitimacy of these contentions, I've always felt there was a feminist cause for Hill wanting to minimize the role men played on her music. Women's role, after all, has been minimized since time immemorial. "This is a very sexist industry," Hill has said. "They'll never throw the 'genius' title to a sister."
With less drama surrounding The Album, it was the opportunity to showcase what Taylor is about, and she took it, creating a classic set of gritty hip-hop soul, smooth R&B, and big name collaborations. It's all there in the title—this is the album. That it's audaciously long at 23 songs and 77 minutes shouldn't be a surprise. After so much chicanery, Taylor's creative dam was ready to explode. And even with the difficulties of shooting visuals this year, she gave us a clutch of the best videos too—all directed by the Harlemite herself under the name Spike Tee. In my mind, Teyana Taylor ruled 2020.
Yet the record only received ok write-ups—not bad, but not exactly like a Solange record. It debuted at a highly respectable number eight on the US Billboard chart, but its roll out was partly overshadowed when photos of a listening party appeared to show to guests breaching Covid-19 distancing advice. The Album received zero Grammy nominations, something Taylor took issue with. I've been looking out for the project on end of year lists and it's almost nowhere. (I suspect my ballot greatly helped get it to number 47 on the The Guardian's countdown). Now, more than ever, the respect Taylor demands is proving elusive.
The Album features percolating rhythm and blues of 1990s vintage. It's a ride around in a stretch hummer limousine, all casual sex and clinking crystal glasses, the proud lineage of Jodeci, Toni Braxton, Ginuwine, and Aaliyah. But it's also urbane soul of the post-Weeknd era: rattling drum machines and thickly cut bass lines scoring messy emotions. Taylor obviously has an excellent voice, as well as the vocal dexterity to swerve free of traditionally structured verses. Her lyrics are laced with personal pain and the bodies of broken-hearted lovers. There's no time for tenderness in this savage life.
So you get a hard-edged song like "Bare With Me," which sees Taylor deliver an ice-cold sorry-not-sorry explanation to the "two or three guys" she's got "wrapped around a finger." The video features the best Michael Jackson homage since Nef The Pharaoh perfected his curb strut.
Teyana doesn't hide her interest in retro renewal. There is "Boomin," Timbaland's séance that calls on the thick drums and stuttering rhythms of days of yore. Future is a prized guest and Missy Elliott is deployed because it wouldn't be a Timbo party without Missy. Even deeper in retro flavour is "How You Want It?," which borrows not just the Curtis Mayfield sample but some hooks and tone from Ma$e and Total's "What U Want." Kanye does drop in to help produce two tracks, and the triumphant horns of "Made It" is as close a revisit to his Late Registration era as he's served up in a while.
It would be a grave mistake to assume Taylor simply wallows in nostalgia or genre cliches. Though on the surface the lyrics of "Still" appear to be about personal hardship, Taylor has explained the song is about Black struggle: "I keep cryin' for love/But it won't wipe, won't wipe my tears." Her performance is enflamed over jackknifing drums; additional voices echo through the mix like ghosts guiding her spirit. The video sees Taylor pose as Malcolm X, Breonna Taylor, Trayvon Martin, George Floyd, Huey P. Newton (her baby bump uncovered), and others. Audio and video footage of violence perpetrated by cops on Black Americans and subsequent civil unrest is edited throughout a package that cuts through to your lungs.
The rest of the album's guest stars mostly justify their pay. Rick Ross's naturally warm baritone is the perfect compliment to the smooth soul of "Come Back To Me." Quavo claims "words can't express the way I feel"—a bold fucking thing for a rapper to say—before pleading with with lover to allow him to win her trust. Kehlani and Erykah Badu are effective co-authors of some of Teyana's conditions of the heart. Big Sean still sucks.
As is inevitable with a record this long, you'll find a few skips. Taylor even lets her husband Iman Shumpert drop a terrible verse on the otherwise great "Wake Up Love." But squinting to see the flaws doesn't seem like a useful exercise. What's important is that Taylor lays it all out there, like prizefighter with one big shot, determined to leave every ounce of blood and sweat on the canvas. Unfortunately, I've no happy ending to report. Taylor recently announced her retirement from music on Instagram, later clarifying her comments were intended as a warning shot to G.O.O.D Music and its distributor, Def Jam. "I constantly feel alone, I constantly feel under-appreciated, I constantly feel failed," she said. "There is literally no push." Whatever the future, you can't say that Taylor hasn't showcased her talent. That the grandness of her work has yet to be fully appreciated qualifies as a modern day pop tribulation.
Subscribe to DEAN MAGAZINE
Subscribe to the newsletter and unlock access to member-only content.