The 50 Best Rap Singles of 2022 [Playlist]
• 2 min read
And the best albums too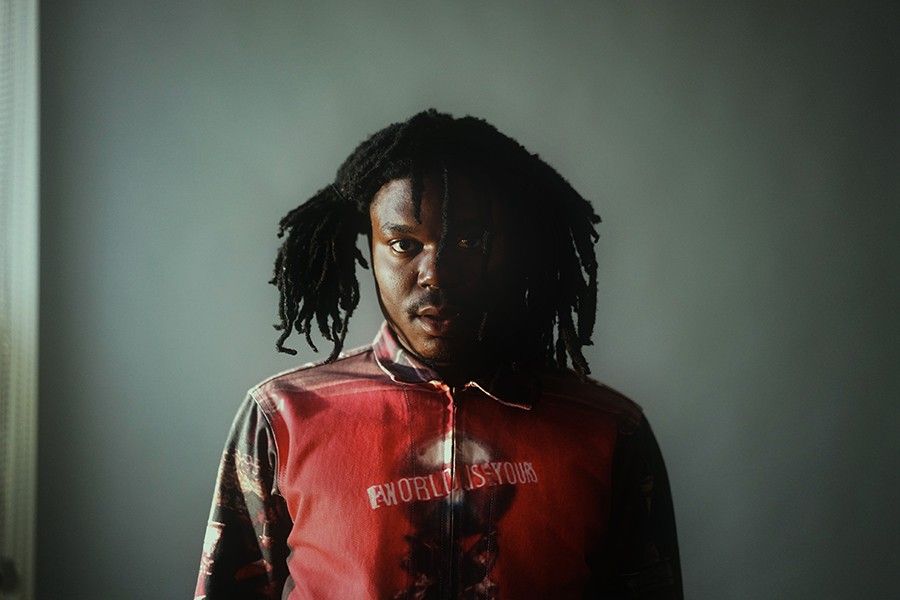 The shortest of preambles this year: The rules are one song per artist, excluding guest spots. All singles, no deep cuts. And no bonus points for external popularity—these are simply the tracks I lived with through 2022. I hope you enjoy them too.
Click the link below for the Spotify playlist. And please chip in to support this newsletter if you can. Thank you.
The Top 50 Best Rap Singles of 2022
50. Hitkidd & GloRilla: "FNF (Let's Go)" / Tnfw: "BDF (BABY DADDY FREE)"
49. Devstacks: "Money on It"
48. Baby Stone Gorillas: "Keep Goin"
47. Infinity Knives & Brian Ennals: "King Cobra"
46. Homeboy Sandman: "Get Yours"
45. Yeat: "Poppin"
44. NLE Choppa: "In The UK"
43. Roc Marciano & The Alchemist: "Quantum Leap"
42. JuJu Rogers, Mick Jenkins & DAO: "Minneapolis"
41. Reggie: "Talk of the Town"
40. billy woods: "Pollo Rico"
39. Chris Crack: "Therapy Don't Work, Try Drugs"
38. Westside Gunn: "Peppas" featuring Black Star
37. The Koreantown Oddity: "MISOPHONIA LOVE"
36. DaBoii: "Real Boii"
35. Offset: "54321"
34. Danger Mouse & Black Thought: "Belize" featuring MF DOOM
33. G Perico: "10 Digits"
32. KA$HDAMI: "komission"
31. Rahiem Supreme: "Drifting In The Rain" featuring WiFiGawd
30. JID: "Surround Sound" featuring 21 Savage & Baby Tate
29. Kamaiyah: "F.W.I." featuring Da Boii
28. Vince Ash: "Whut's It Gon Be" featuring Bino Rideaux
27. Cam & China: "OFFBRAND"
26. DoggyStyleeee: "One of a kind"
25. DJ Drama & Jeezy: "MJ Jeezy"
24. Blimes: "Soonish:
23. Nef The Pharoah: "Old Enough"
22. Larry June: "Don't Check Me"
21. Earl Sweatshirt: "Titanic"
20. Megan Thee Stallion: "Plan B"
19. Snoop Dogg: "Touch Away" featuring October London
18. Pusha T: "Diet Coke"
17. Gifted Gab: "Petty – Geemix"
16. Big K.R.I.T.: "So Cool"
15. Dreezy: "They Not Ready"
14. Ka: "Ascension"
13. LUCKI: "Super Urus"
12. Pharrell Williams, 21 Savage & Tyler, The Creator: "Cash In Cash Out"
11. MIKE: "Stop Worry!" featuring Sister Nancy
10. Rico Nasty: "Gotsta Get Paid"
09. WiFiGawd: "God of War"
08. SireDontPlay, SethGetOffTheField & RXKNephew: "Betty White"
07. YeloHill: "LA Times" featuring Dync3
06. Duke Deuce: "I AIN'T WORRIED BOUT IT"
05. Stormzy: "Mel Made Me Do It"
04. Kendrick Lamar: "The Heart Part 5"
03. Benny The Butcher: "Super Plug"
02. Freddie Gibbs: "Space Rabbit"
01. Paul Wall & Termanology: "Recognize My Car"
---
The Top 25 Albums of 2022
25. Curren$y & The Alchemist: Continuance
24. Smoke DZA, Nym Lo & 183rd: Trust Issues
23. Mary J. Blige: Good Morning Gorgeous
22. Meyhem Lauren & Daringer: Black Vladimir
21. Mitski: Laurel Hell
20. Lukah: Raw Extractions
19. DOMi & JD BECK: NOT TIGHT
18. Conway The Machine: God Don't Make Mistakes
17. Aldous Harding: Warm Chris
16. Westside Gunn: Peace "Fly" God / 10
15. Fontaines D.C.: Skinty Fia
14. Caroline Spence: True North
13. Pusha T: It's Almost Dry
12. Brian Jackson: This Is Brian Jackson
11. Earl Sweatshirt: Sick!
10. Freddie Gibbs: $oul $old $eparately
09. The Game: Drillmatic Heart vs. Mind
08. Paul Wall & Termanology: Start 2 Finish
07. Syd: Broken Hearts Club
06. Dry Cleaning: Stumpwork
05. Kendrick Lamar: Mr. Morale & The Big Steppers
04. WiFiGawd: Chain of Command
03. The Weeknd: Dawn FM
02. Steve Lacy: Gemini Rights
01. billy woods: Aethopies
Subscribe to DEAN MAGAZINE
Subscribe to the newsletter and unlock access to member-only content.