Joy Ryde: The Best Songs of Q4 2022 [Playlist]
The best new music of the last three months (on Spotify)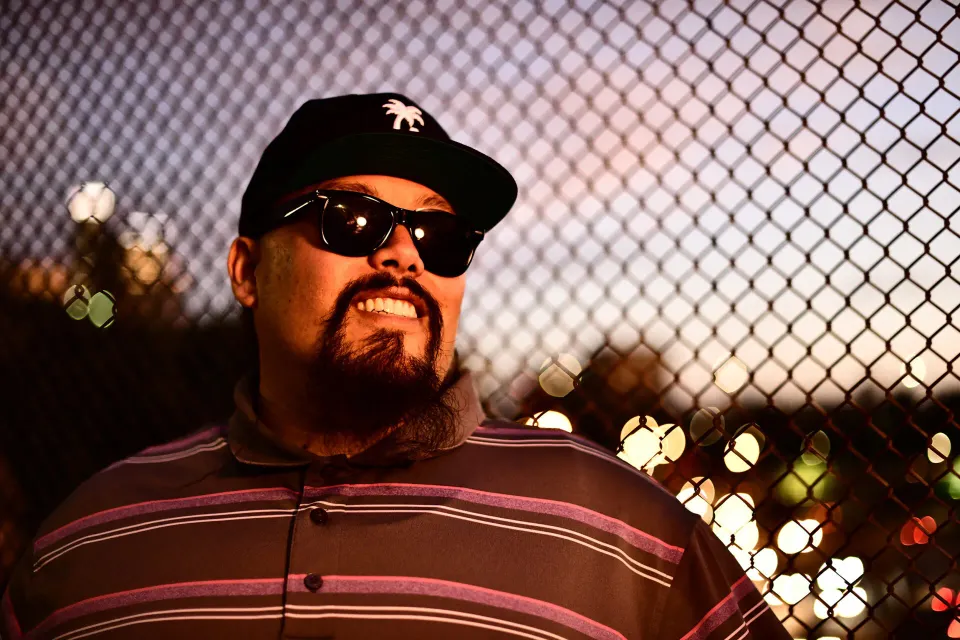 It's time, belatedly (sorry), for another one of my playlists compiling the best new tracks (available on Spotify) released in the past three months. You can browse the back catalogue going back to 2014 on my Spotify profile.
It's on the link below.
Joy Ride: The Best Songs of Q4 2022
Disc One
01. Kamiyah: "Keep It Lit"
02. NxWorries: "Where I Go" featuring H.E.R.
03. Phoenix: "Winter Solstice"
04. SZA: "Kill Bill"
05. XL Middleton & Delmar Xavier VII: "Joy Ride"
06. Mount Westmore: "Activated"
07. Lana Del Rey: "Did you know that there's a tunnel under Ocean Blvd"
08. A$AP Rocky: "Shittin' Me"
09. Raw Poetic: "Digits" featuring Damu The Fudgemunk
10. Homeboy Sandman: "Get Yours"
11. MIKE: "Stop Worry!" featuring Sister Nancy
12. Westside Gunn: "Peppas" featuring Black Star
13. Pablo Skywalkin & Dolla Dame: "Ridiculous"
14. Liv.e: "Wild Animals"
15. Smoke DZA: "I Wish Heaven Had a Facetime"
Disc Two
01. Eric Hilton: "Something for Byrd" featuring Brian Jackson
02. Aby Coulibaly: "Weekdays"
03. Dry Cleaning: "No Decent Shoes For Rain"
04. DJ Drama & Jeezy: "MJ Jeezy"
05. Saweetie: "DON'T SAY NOTHIN'"
06. OHGEESY: "Gallery"
07. Duke Deuce: "BUCK THE SYSTEM" featuring ATM Richbaby
08. Blxst: "Keep Calling" featuring Larry June
09. DJ Drama & Snoop Dogg: "My City" featuring Dave East
10. Shaudy Kash: "Scream"
11. Tennis: "One Night with The Valet"
12. Central Cee: "Let Go"
13. CEO Trayle: "Song Cry"
14. Kara Jackson: "no fun/party"
15. Dazegxd: "can't b (i told u)
16. Weyes Blood: "God Turned Me Into a Flower"
---
Me, elsewhere...
Move Over Morricone! The Record Labels Rescuing Lost Italian B-movie Scores (The Guardian)
How Rick Rubin Has Defined Modern Rap Music (i-D)
Syd's Retro-Futurist Machine Dreams Are The Pop Music We Deserve (Uproxx)
Sorcha Richardson and Aoife Nessa Frances Epitomise Dublin Indie Excellence (Dublin Inquirer)
Forty Years Later, The Virgin Prunes' Debut Album Is Still a Gothic Post-Punk Masterwork (Dublin Inquirer)
10 Tracks That Defined Drill in Ireland in 2022 [District]
10 Irish Drill Artists to Watch in 2023 [District]
The Best Reissues on Bandcamp: September/October 2022 (Bandcamp Daily)
The Best Reissues of 2022 (Bandcamp Daily)
The Best Albums of 2022: M-Q [partial, The Mystic Revelation of Teppo Repo: Kosmoksen erakko, Flora Purim: If You Will] (Bandcamp Daily)
The Best Albums of 2022: R – Z [partial, Joe Rainey: Niineta] (Bandcamp Daily)
The 100 Best Songs of 2022 [partial, #89 Pusha T: "Diet Coke"] (Pitchfork)
The 50 Best Albums 0f 2022 [partial, #11 The Weekend: Dawn FM]
The POW Best Rap Songs of 2022 [partial, #24 Freddie Gibbs: "Grandma's Stove" featuring Musiq Soulchild] (Passion of the Weiss)
The POW Best Albums of 2022 [partial, #26 Brian Jackson: This is Brian Jackson] (Passion of the Weiss)
The Top 50 Albums of the Year [Partial, #44 Wu-Lu: Loggerhead, #21 Pusha T: It's Almost Dry] (Crack)
The Top 25 Tracks of the Year [Partial, #4 Kendrick Lamar: "N95" #2 Fontaines D.C.: "Jackie Down the Line"] (Crack)