A Very Precious Time: The Best Songs of Q2 2022
The finest music of the last three months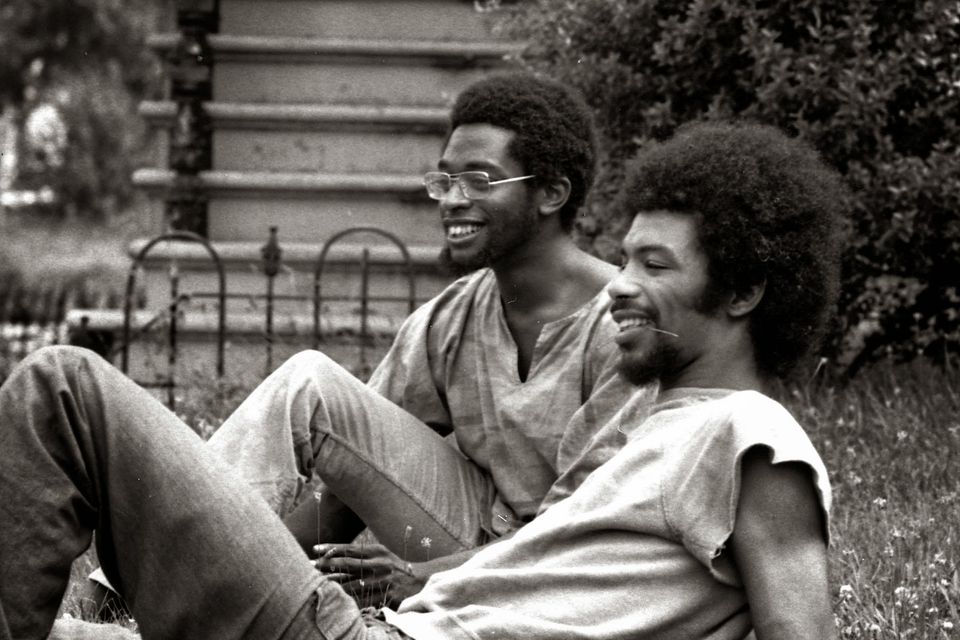 The year is half-way done and it's time for another one of my regular playlists compiling the best new tracks (available on Spotify) released in the past three months. I'd say it's been a particularly strong quarter too. These compilations are always divided into two CD-R-sized sets. You can browse the back catalogue going back to 2014 on my Spotify profile. The quarterly playlist will always be available for free subscribers, but if you want the full DEAN MAGAZINE experience, consider becoming a paying subscriber. July is going to be really hot for the newsletter so now would be a smart time to sign up.
A Very Precious Time: The Best Songs of Q2 2022
Disc One
01. Kendrick Lamar: "The Heart Part 5"
02. Kendrick Lamar: "Mirror"
03. Yelohill: "LA Times" featuring Dnyc3
04. Paul Wall & Termanology: "Ask Permission"
05. Fontaines D.C.: "Roman Holiday"
06. Caroline Spence: "Scale These Walls"
07. Dreezy: "They Not Ready"
08. SireDontPlay, SethGetOffTheField & RXKNephew: "Betty White"
09. Namir Blade: "Mephisto"
10. Pusha T: "Dreamin Of The Past" featuring Kanye West
11. ScHoolboy Q: "Soccer Dad"
12. FloFilz & K, Le Maestro: Solstånd
13. Cisco Swank & Luke Titus: "Joint 10" featuring Braxton Cook
14. John Carroll Kirby: "Repettos for you my Lord"
15. Brian Jackson: "C'est Cette Cométe"
16. Lupe Fiasco: "NAOMI"
17. Quelle Chris: "So Tired You Can't Stop Dreaming" featuring Navy Blue
18. Free The Robots: "Far away" featuring Chhom Nimol
19. Eric Hilton: "Flowering Soul"
20. Ailbhe Reddy: "Inhaling"
21. Miley Cyrus: "We Can't Stop X Where Is My Mind" (Live)
Disc Two
01. Pharrell Williams, 21 Savage & Tyler, The Creator: "Cash In Cash Out"
02. Nef The Pharaoh: "Big Shit Talker"
03. Dry Cleaning: "Don't Press Me"
04. Soccer Mommy: "With U"
05. Father John Misty: "Kiss Me (I Loved You)"
06. Syd: "Fast Car"
07. Kayleigh Noble: "I didn't care, until"
08. WiFiGawd: "TIME TO SHINE"
09. billy woods: "Sauvage" featuring Boldy James & Gabe 'Nandez
10. FLEX SINATRA: "God's Son
11. Kii Goatvimi, 88thagang & Prodbyjune: "Questions"
12. Danger Mouse & Black Thought: "Because" featuring Russ, Dylan Cartlidge & Joey Bada$$
13. Mercury: "GEEKED UP"
14. CB: "Rap or Road"
15. LUCKI: "Y NOT?"
16. Hitkidd & GloRilla: "F.N.F. (Let's Go)"
17. KayCyy: "Borrow"
18. Kevin Gates: "Scars"
19. Lil Gnar: "No Switches" featuring Tory Lanez
20. Taylor Swift: "Carolina"
21. Angel Olsen: "Ghost On"
22. The Smile: "The Same"
---
The Top 10 Albums of Q2 2022
01. billy woods: Aethiopes
02. Kendrick Lamar: Mr. Morale & The Big Steppers
03. Syd: Broken Hearts Club
04. Paul Wall & Terminology: Start 2 Finish
05. Brian Jackson: This is Brian Jackson
06. Pusha T: It's Almost Dry
07. Caroline Spence: True North
08. Fontaines D.C.: Skinty Fia
09. Angel Olsen: Big Time
10. Mercury: tabula rasa
---
Me, elsewhere...
I Assume You Have a Blog in this Fight (Tolka Journal)
Preferential Treatment of White European War Victims is a Lamentable Reality (The Journal)
Gang Starr's Origin Story (Vinyl Me, Please/Liner notes for new pressing of Gang Starr's No More Mr. Nice Guy)
Shirley Scott: It's Her Thing (Wax Poetics)
The Evolution of Japanese Breakfast Has Been Anything But Predictable (Uproxx)
For Lord Apex, The Sky's The Limit (Crack)
Quelle Chris: DEATHFRAME (Crack)
Fontaines D.C. Update the Formula (Dublin Inquirer)
Kayleigh Noble Makes Woozy R&B Music For Conditions of the Heart (Dublin Inquirer)
The Shortlist, March 2022 [Partial, CMAT] (Bandcamp Daily)
The Best Reissues on Bandcamp: March/April 2022 (Bandcamp Daily)
The Best Reissues on Bandcamp: May/June 2022 (Bandcamp Daily)
The Fantasist: Namir Blade Takes Us to Metropolis (Passion of the Weiss)
billy woods: Aethiopes (Pitchfork)
Brian Jackson: This is Brian Jackson (Pitchfork)
Free the Robots: Kaduwa (Pitchfork)